Photo Archivist's Selection of the Month: September 2006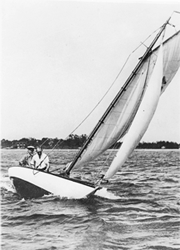 Yachting in Stamford (pre-WWII)
We wanted to do a feature about boating/yachting, but had a rather meager crop … luckily, Picturesque Stamford gives us a good picture about what yachting was like c.1892, with sketches and detailed descriptions of three yachts.
Two unindentified and undated images – in the orginal tin type– from the Bogardus Collection.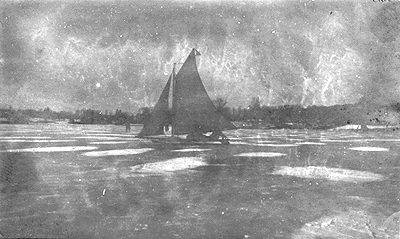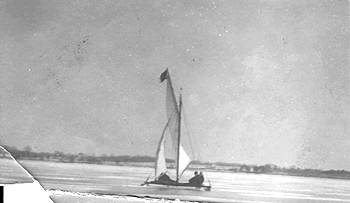 Postscript: Jane Flounders pointed out that this looks like iceboating, and Ron Marcus adds: "…it appears that they depict ice boating, which along with ice skating was a well loved winter recreation on New England ponds. In addition to ice skating races on Holly Pond in the Cove, they may possibly have ice boated here as well. The large expanse of ice in the background could fit this area. Unfortunately, without any discernible landmarks in the photos, this will have to remain a supposition." (The irregular line in front of the boat in the lower image represents a crack in the very fragile photo.)
A well-known boat in the early 20th century was Walter Ferguson's yacht CHRISTABEL, which he owned from 1903 to 1916.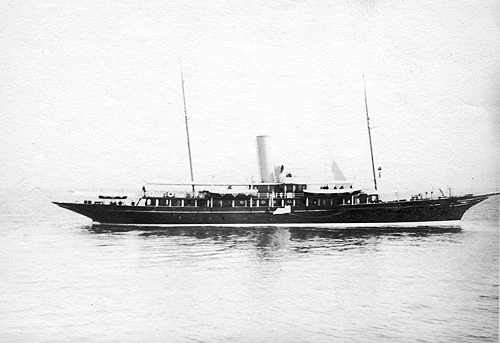 "Christabel" painted black
The Yacht of Charles E. Hobbie, c.1900.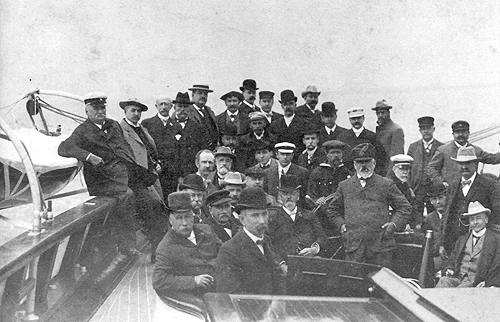 Almost looks like an unofficial town meeting. The man in the center in the white hat is Homer Cummings, twice mayor of Stamford, and Attorney General of United States. On Halloween night, 1906, Homer Cummings cast the deciding vote to buy 95 acres of land for a public beach, which was first known as Halloween Park and later renamed Cummings Park. (Shippan History)
Out for a Sail, May 31, 1915.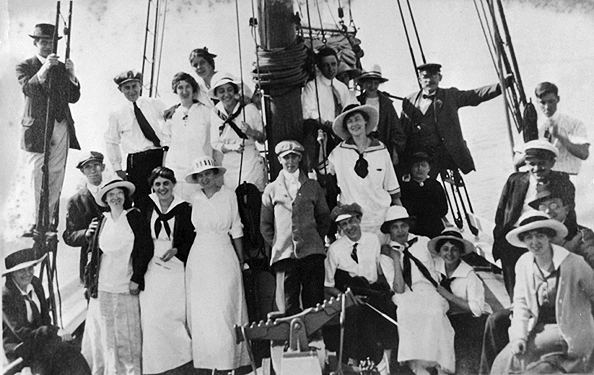 The only person identified in the photograph is Flora May Downing, who is at top, left of the mast. Downing, secretary to the Headmaster of Stamford High School and the Board of Education, took professional quality parade pictures in 1913.
Outside the Stamford Yacht Club, circa 1915 (?)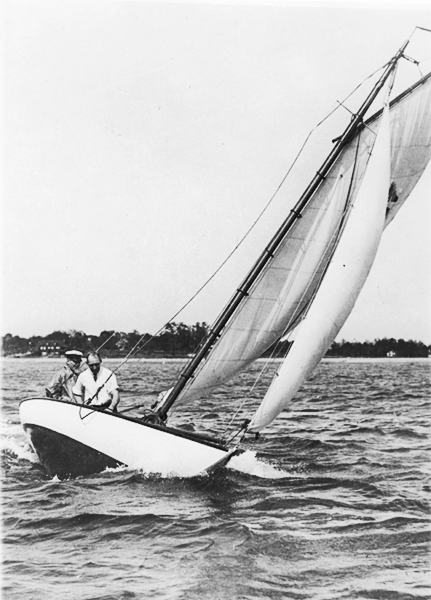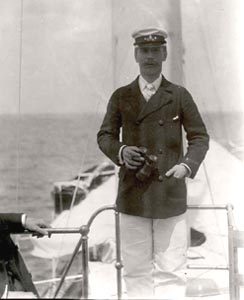 Photos © Stamford Historical Society
Also of Interest:


Luders Marine Construction
Photos of the Hurricane of 1938 (Walter Wheeler Collection)
Postcards: Fun at the Beach (Shippan Point)
Other Photo Archivist Selections of the Month
Photo Collection Information