Stamford Historical Society Photo Archives
An Electric Excursion Bus, early 20th Century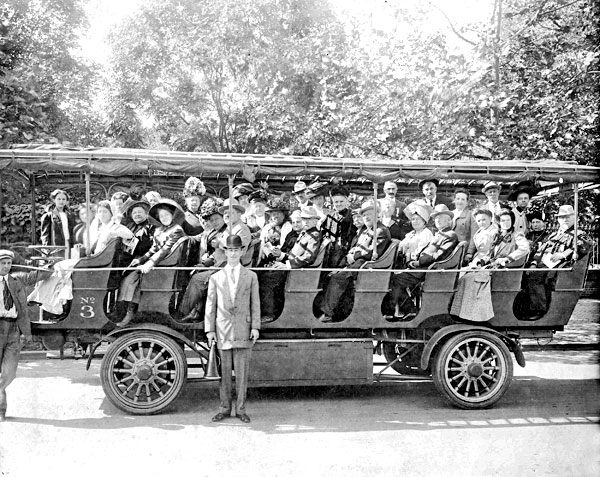 While in the process of electronic cataloguing, we came across this unnamed, undated photo.
So far, research has revealed that it is an electric bus, with the batteries stored in the box at the bottom of the vehicle.
It may have been manufactured by General Vehicle Company of Long Island City which operated from 1906 to 1920.
Our sleuths are at work!
(assisted by Kit Foster, Automotive Historian)
A bicycle club in the 1880s
Can you identify these photos?
Photo Archives