The Stamford Historical Society
Photo Archivist's Selection of the Month: January 2001
As I am preparing this, the almost-blizzard of 2000 blows around the house…
The First National Bank Building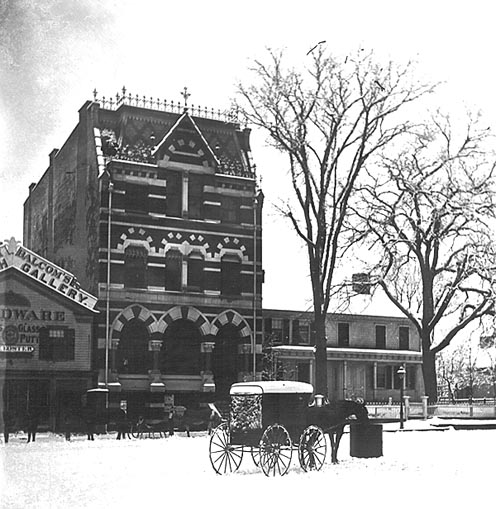 Completed in 1873, it was the first masonry structure to front on Atlantic Square south of Canal Street. The frame building to the left contained Abram Balcom's Photograph Gallery and the H. Foster Hardware Store. The frame dwelling on the right is the Rufus Hoyt house, the future site of the Lyman Hoyt Building, erected in 1884, five years after the date of this photo.
Later, the bank underwent various transformations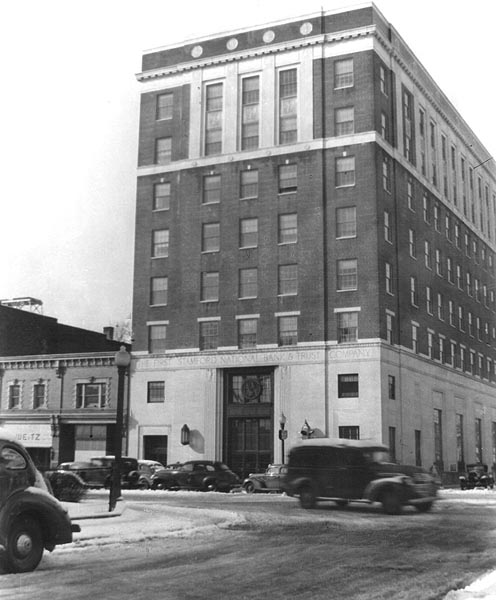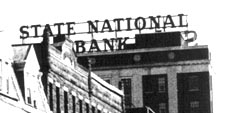 For more, go to an interesting article dated July 14, 1977 from THE STAMFORD WEEKLY MAIL AND SHOPPER:
State National Now Nation's Oldest Nationally Chartered Bank
As to what happened since that time, there is nothing in our archives. Information and document copies will be gladly accepted!
Speaking of banks: Did you know that…
Other Photo Archivist Selections of the Month
Photo Collection Information
Photos © Stamford Historical Society