Photo Archivist's Selection of the Month: June 2006
Bands & Orchestras
Other Stamford Groups
Wharton Ford Orchestra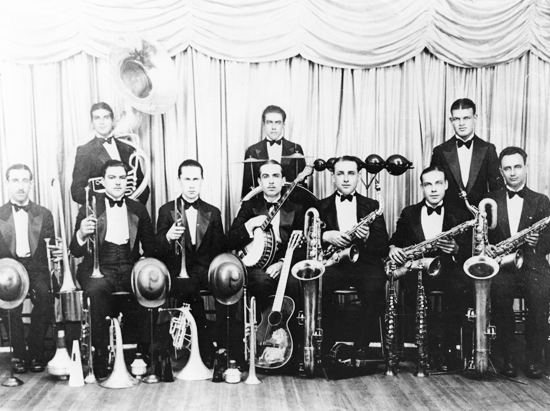 September 16, 1930
Names left to right: Pete Esposito, Anthony "Tony" DeYulio, Bill Hyland, Felix "Phil" Prince, William Lappern, --- , --- .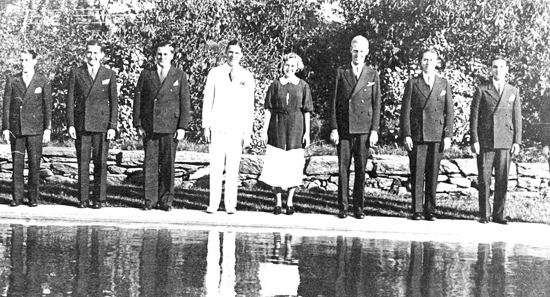 October 7, 1934
Left to right: --- , Manny Walloff, Ernie Powell, Wharton Ford, --- , Mike Viggiano, Raff DeCamillo, Bill Hyland.
Rudy Svec and his Old Timers – Two Postcards
Unknown group, at Hope Street & Camp Avenue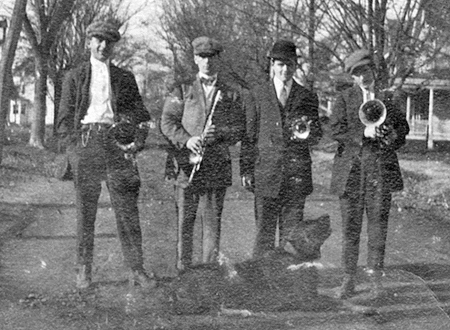 …and last but not least: The Anderson Opera Company (
c.1890)!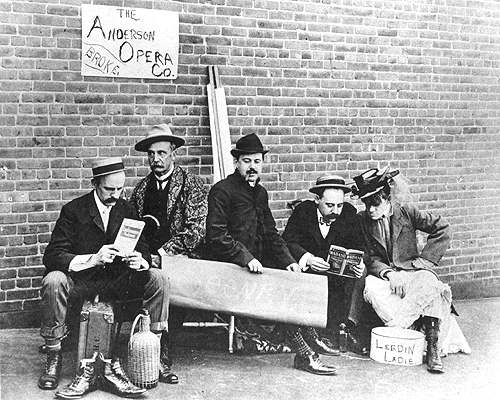 The person on the left with the straw hat is Joel M. Anderson. He was a Civil War Veteran, Company D, 6th Connecticut Volunteers. He was the third oldest member of the Union Lodge when he died January 28, 1922 at age 88. The photo came from the J.M. Anderson Co. Inc., Insurance, which he established in 1889 and located in the Washington Building on Bank Street.
Photos © Stamford Historical Society
Italian Groups (Main Page)
Fraternal Orders & Other Clubs
WPA Federal Band
Stamford Symphony Bicentennial Concert
From the Vertical File
Other Photo Archivist Selections of the Month
Photo Collection Information