Photo Archivist's Selection of the Month: August 2000
"The Anderson Opera Company" c. 1890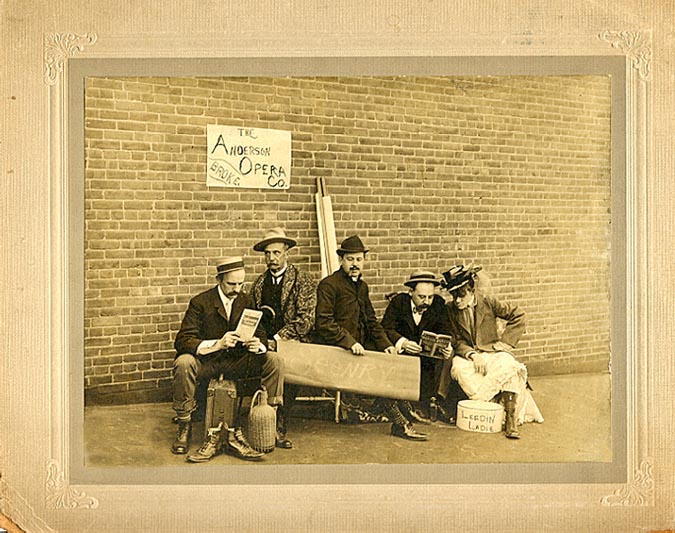 Circumstances and location of the photo are unknown.
The person on the left with the straw hat is Joel M. Anderson
he was a Civil War Veteran, Company D, 6th Connecticut Volunteers
he was the third oldest member of the Union Lodge when he died January 28, 1922 at age 88.
The photo came from the J.M. Anderson Co. Inc., Insurance, which he established in 1889
and located in the Washington Building on Bank Street.
Photo © Stamford Historical Society
Postscript 2006: Bands & Orchestras
Other Photo Archivist Selections of the Month
Photo Collection Information