Photo Archivist's Selection of the Month: October 2008
Columbus Day Parade 1975 with Governor Ella Grasso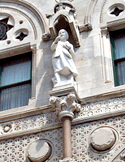 We found these photos of the 1975 Columbus Day parade in our collection, albeit lacking most of the parade itself. However, Governor Ella Grasso honored the parade, so it was newsworthy: Ella Grasso was the first female governor in the nation elected in her own right.
Connecticut Women's Hall of Fame
The image at right, courtesy of the League of Women Voters of Connecticut, Inc., is of Grasso's statue at the Connecticut State Capitol Building. (Enlarge)
The Parade

Marching down Washington Blvd. – at right the old Roger Smith Hotel, just south of the Broad St. intersection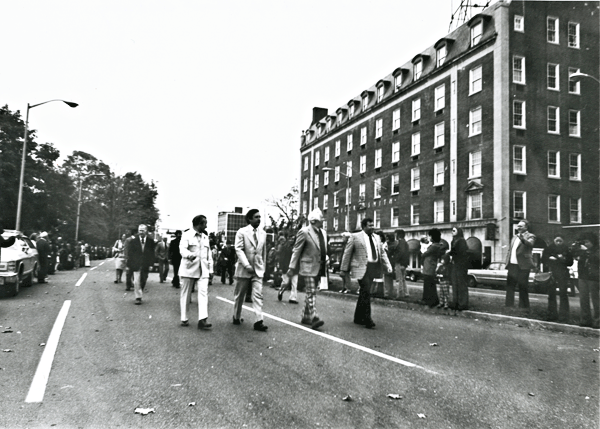 Mayor Fred Lenz & Representative Stewart McKinney, 2nd & 3rd from right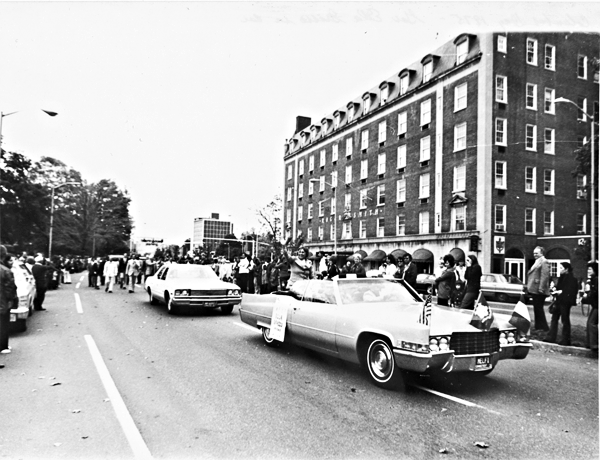 Ella Grasso's Car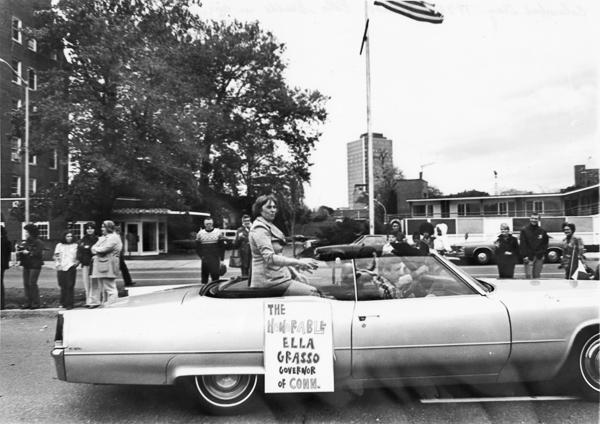 Governor Ella Grasso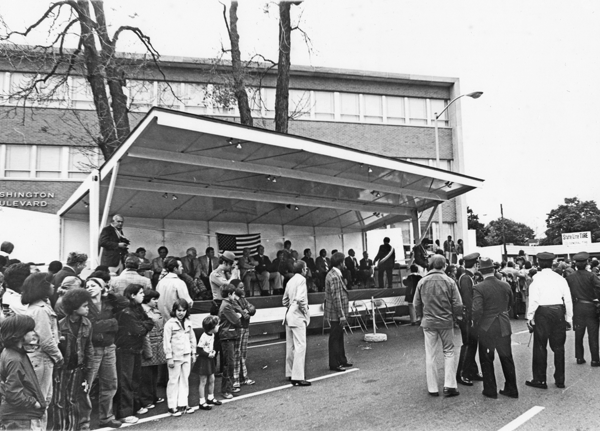 Reviewing Stand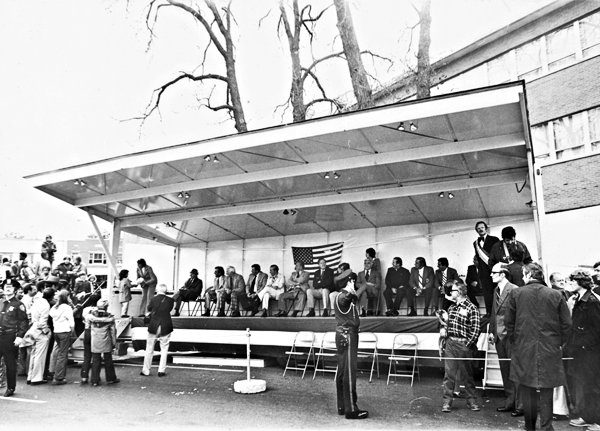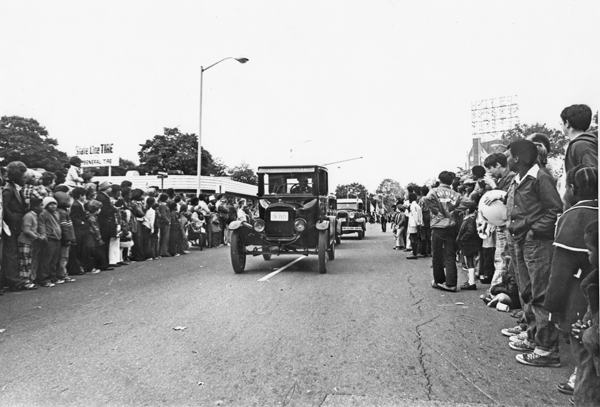 1928-1929 Antique Ford – and it stalled …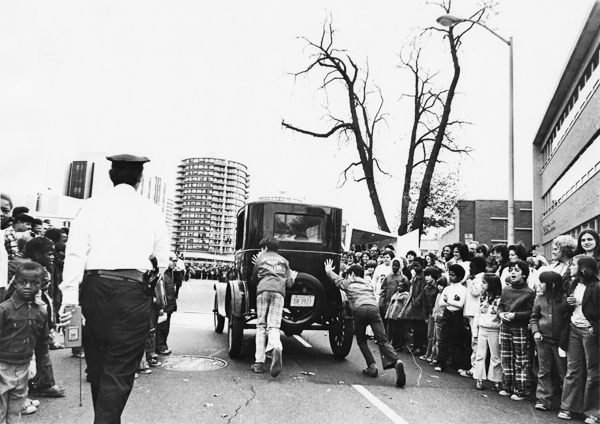 Speeches In Columbus Park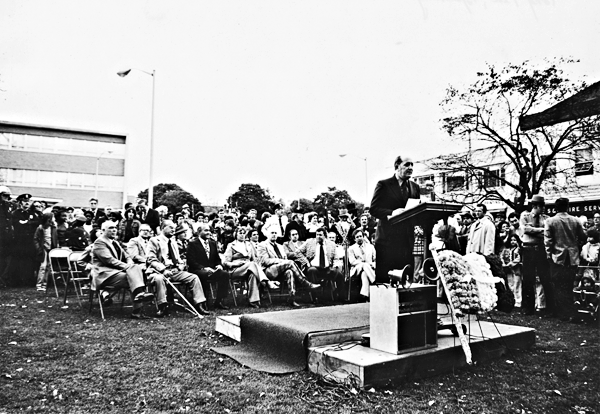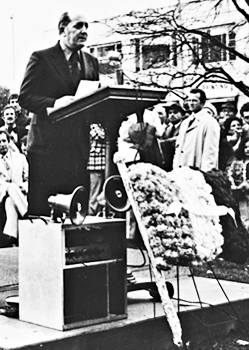 Tony "Sarge" Pia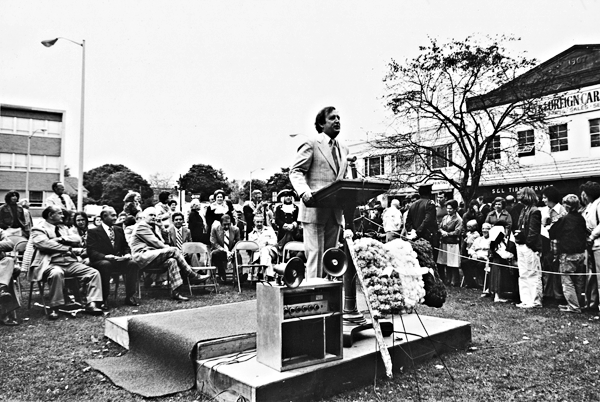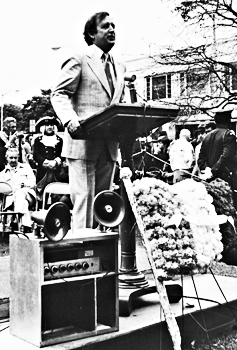 Congressman Stewart McKinney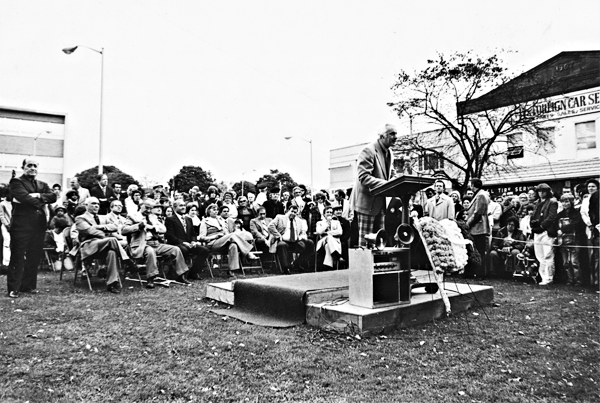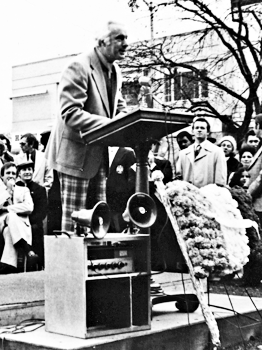 Mayor Fred Lenz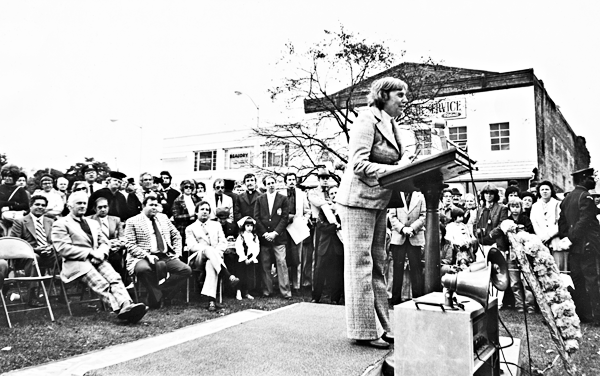 Governor Grasso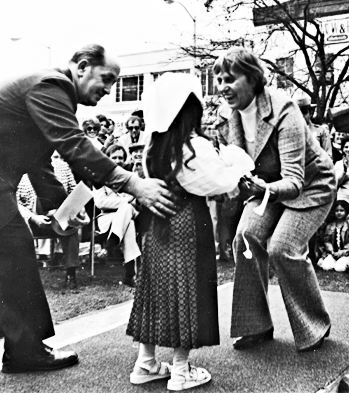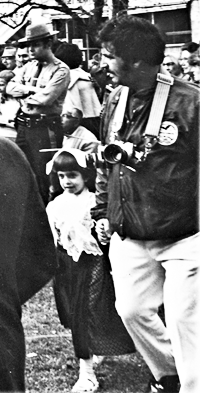 Governor Grasso being greeted by child in costume
if anyone recognizes the little girl, please e-mail us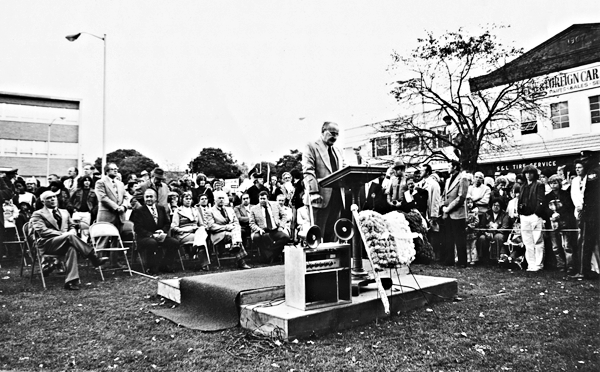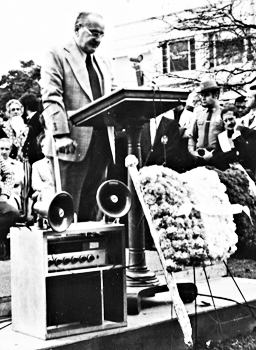 Gerald Longo, President of the American-Italian Association
First row left: Town Clerk, later Mayor, Lou Clapes.
Photos © Stamford Historical Society
Other Photo Archivist Selections of the Month
Photo Collection Information