Photo Archivist's Selection of the Month: December 2002
The Maziarek Woodworking Shop
Joseph Maziarek started his woodworking shop in 1924, after having worked for Durschmidt builders. He carved the wooden arch over the front door of St. Mary's Catholic Church on Elm Street. His shop did work on Holy Name Church, St. Benedict's Church, and at the homes of Benny Goodman and Peter Goldmark.
Below, in an undated photo, the whole family is shown at work:
| | |
| --- | --- |
| | |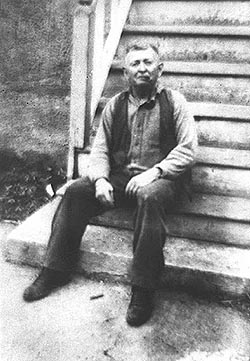 On all photographs, the shop is described as being on 47 Euclid Avenue. However, the city directory initially lists "Joseph Maziarek, cabinet maker," as residing on Dean Street, a street which runs parallel to Euclid Avenue off Cove Road, with no location listed for Euclid Avenue. It must be assumed that they moved the shop to Euclid Avenue at a later date. The – undated – photos at right and below are of Joseph Maziarek and his house on Dean Street.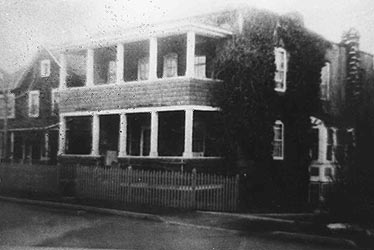 Below is the Maziarek Building on Euclid Avenue in 1986, shortly before the business was closed down for good by Charles, the last of the family, upon his retirement.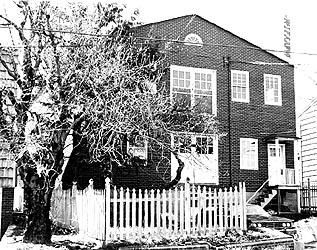 | | |
| --- | --- |
| | John and Charles Maziarek in their shop. They are still using the belt-driven machinery. The photo is labeled as taken ca. 1978, but looking at the next set of photos below, it seems unlikely. It may have been taken at a earlier date. |
| John Maziarek, January 1978 | |
Photos © Stamford Historical Society
Anyone from the family or from the Polish-American community who can give additional information or corrections
is encouraged to either e-mail the webmaster or call the Society at 203-329-1183.
Other Photo Archivist Selections of the Month
Photo Collection Information