Picturesque Stamford, 1892
Marine Commerce and Yachting, pp. 205–214.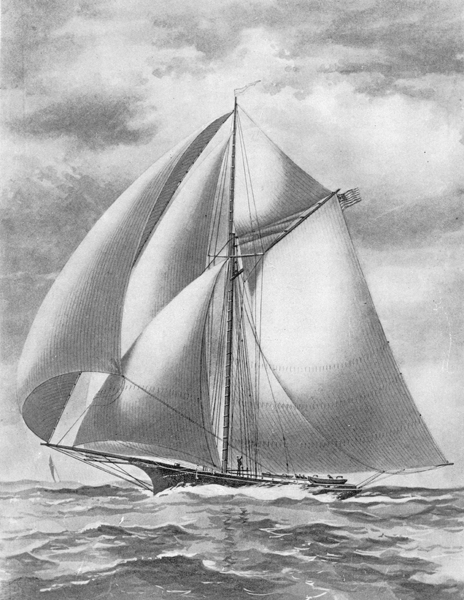 SLOOP YACHT "POCAHONTAS," COMMODORE JAMES D. SMITH.
The "Pocahontas" was designed and built by David Kirby at Rye, N.Y., in 1881. She is a center-board sloop of the dimensions following: gross tonnage 49.24, net 46.78; length over all 71 feet 11 inches; Water line 67 feet 10 inches; breadth 21 feet 6 inches; draught of water eight feet. The mast is 74 feet; top-mast 6 feet; from deck to truck 102 feet : boom 6; feet 6 inches ; gaff 42 feet : bowsprit 44 feet. The "Pocahontas" is fitted and furnished through-out according to the best yachting, practice, in which comfort, convenience and elegance fully considered, but all in subordination to the practical needs of a craft intended to be fit to go to sea in all weathers.
Picturesque Stamford, 1892
Research Library
917.46 Stamford G