Picturesque Stamford, 1892
Marine Commerce and Yachting, pp. 205–214.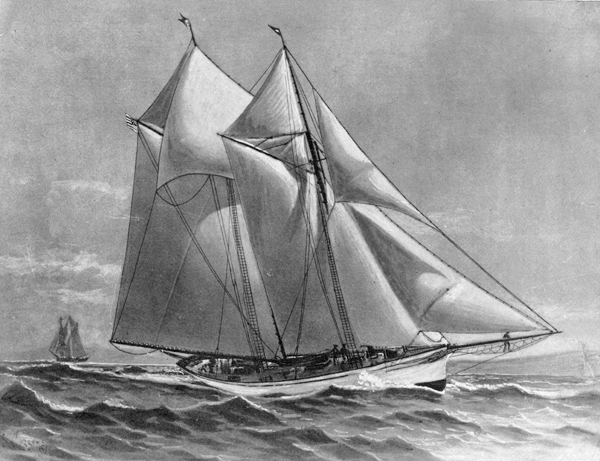 SCHOONER YACHT "SYLPH," MR. GEORGE H. CHASE.
The "Sylph" is center-board schooner, 68.32 gross and 64.91 net tons. Her length over all is 85 feet six inches; waterline 72 feet nine inches; breadth 22 feet ; depth 8 9/10 feet, and draught 7 feet two inches. Her splendid and complete outfit of sails were made by F. M. Wilson, of Port Jefferson. Fine as she is aloft and on deck, and presenting as she does in these particulars a perfect example of the best practice in naval ar­chitecture as applied to vessels designed exclusively for pleasure cruising, the "Sylph's" peculiar excellence is in the comfort and beauty which intelli­gent design, backed by unstinted means, have created in the interior arrangement and embellishment. The wood-work is of birds'-eye maple, English walnut, California redwood and ash. These, showing the natural grain peculiar to each, are employed with judicious taste in giving variety to the prevailing color­tone of the interior finish.
Picturesque Stamford, 1892
Research Library