Aerial view of Old Town Hall – October 23, 1995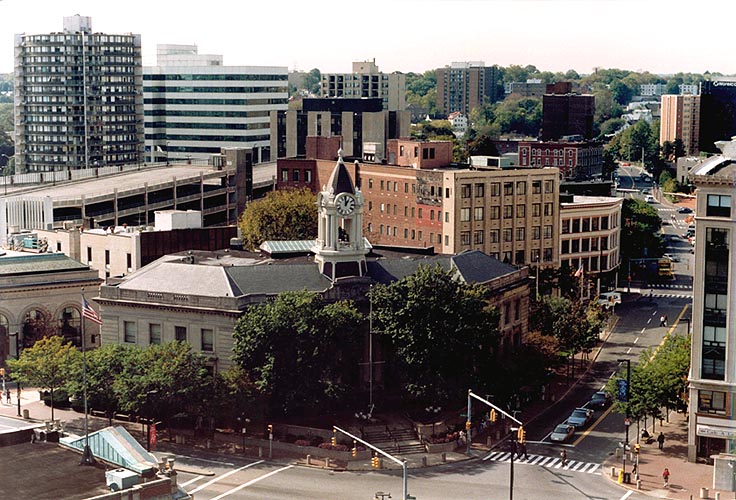 Town Hall at center.
At left foreground: Citizens Savings Bank, Bell Street Garage; background, St. John's Towers, Goverment Center, YMCA.
At right: West Park Place leading into West Main Street at Washington Boulevard.
The photo seems to have been taken from the Stamford Town Center garage.
February 2003 Photo Selection of the Month
Stamford Town Halls
Photo © Stamford Historical Society