Photo Archivist's Selection of the Month: July 2005
JULY
FOURTH
IN
STAMFORD
Bicentennial 1976
THE PARADE
The Birthday Cake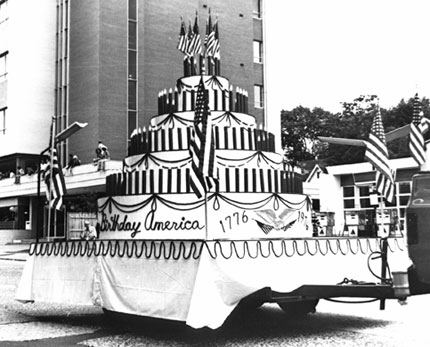 | The First Meeting House | The German Float |
| --- | --- |
| | |
The Ukrainian Float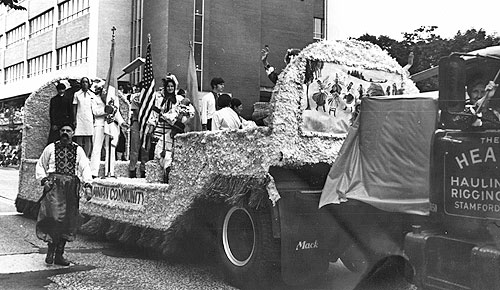 The Stamford Historical Society's Wagon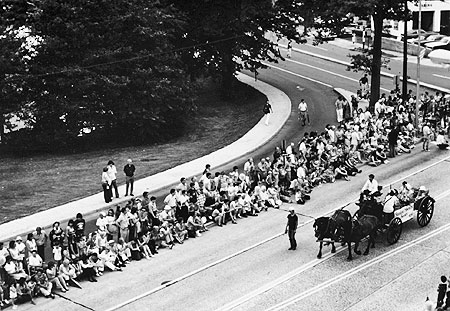 Bird's Eye View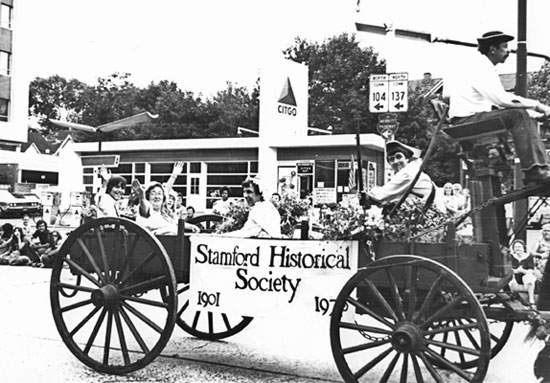 Kay Small (left) and Josephine Deming are enjoying themselves. Sarah Bowen, waving, behind Kay Small.*
The names of the boy and the two gentlemen are not known to us—yet.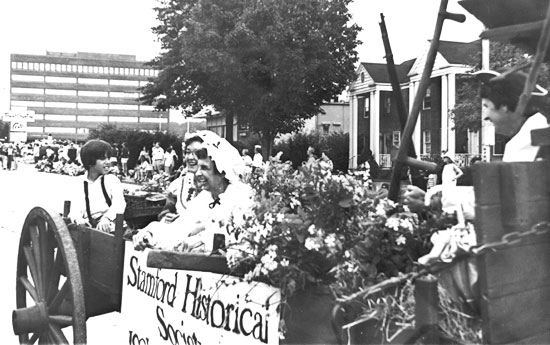 * Margaret Bowen writes: Kay Small was an active volunteer in the Society, was Hospitality Chairman for many years. Josephine Deming was a loyal volunteer, also. She performed many different jobs but was editor of the Newsletter for several years and did a great job. In additon, she was an artist. As I recall she did a very nice drawing of the Martha Hoyt School and it was used on notecards…brown tones…you've probably seen it somewhere at the Society. Our daughter, Sarah, at age 10 was in the wagon at one point. I made a replica dress for her and I made a gazillion mob caps that year for various events. Fun to be reminded of that.
Sarah Bowen Shea: Yes, that's me in the background, complete in my "Betsy Ross" dress you made.
THE BLOCK PARTY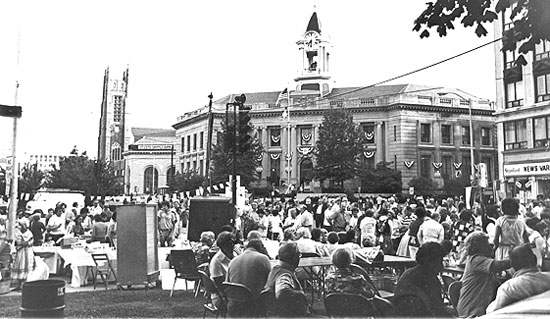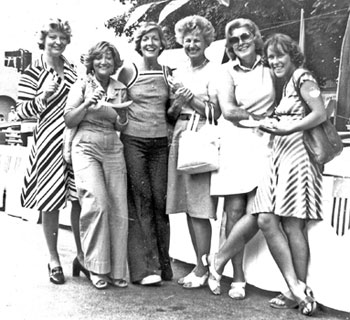 Can anyone identify these ladies?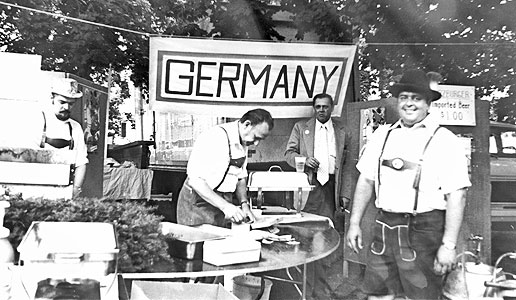 … and the gentleman in the Lederhosen?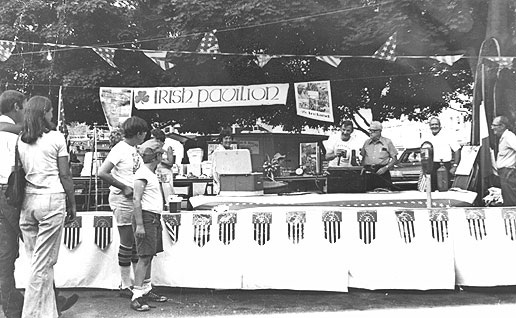 Photos © Stamford Historical Society
Other Photo Archivist Selections of the Month
Photo Collection Information