Photo Archivist's Selection of the Month: September 2009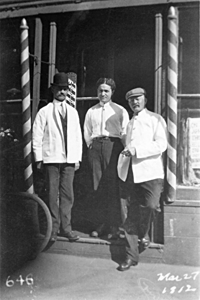 Barbershops of the Past
Stamford always had a large number of barbershops. Even with about 16,000 residents in 1892, there were 15 barbershops. Here follows what we have in our photo collection.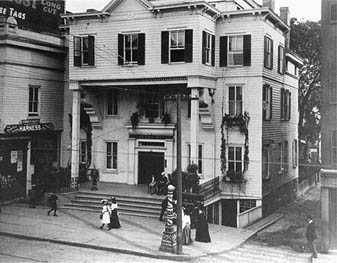 Barbershop pole at the Stamford House Hotel
Otto Makowsky Barbershop, 1893
100 Main Street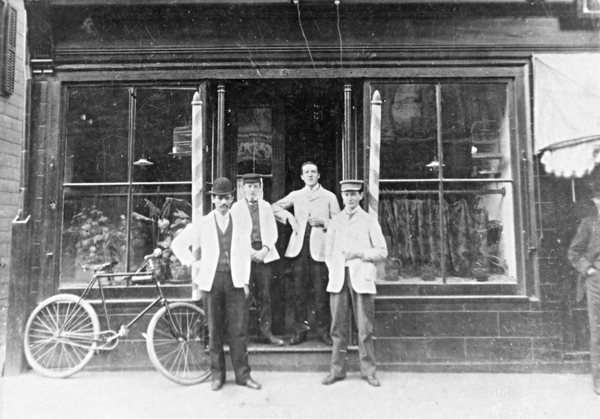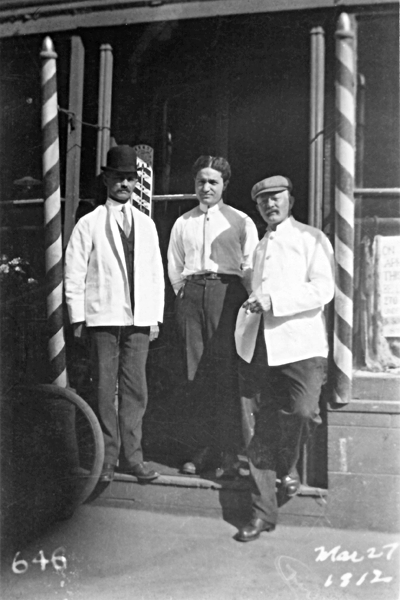 270 Main Street in 1912 (there is a question as to address, the store front looks the same as above)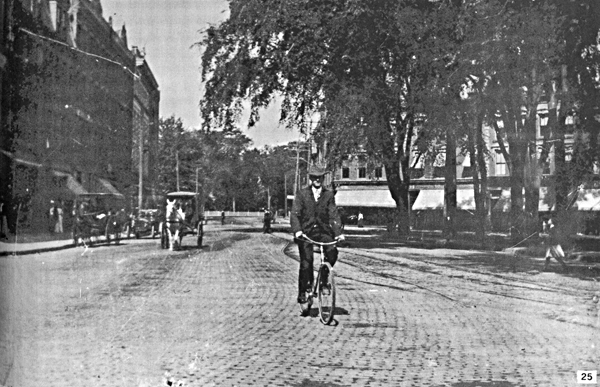 Otto Makowsky cycling at Central Park, early 1900s. View is facing north. (Pictures from the Past)
Observe the bicycle in both above photos!
Joseph DeVito's "Sanitary Barbershop"
87 Pacific Street, 1907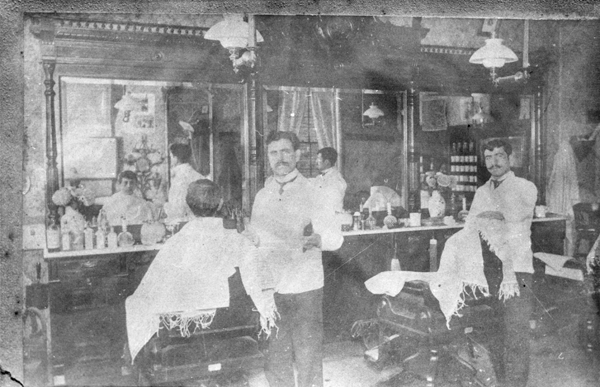 129-131 Atlantic Street, 1926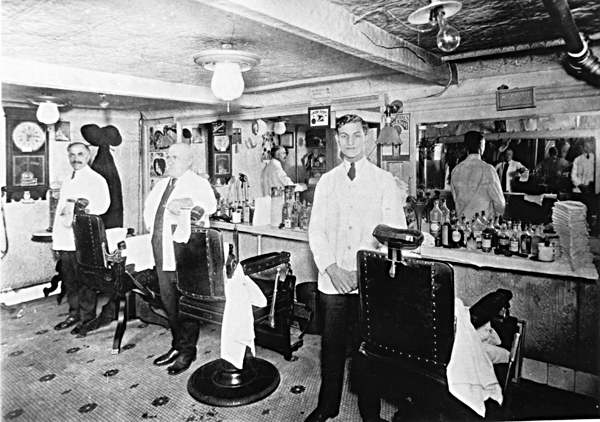 Carmine Cerrata Barbershop? We need some sleuthing here!
We could not find any Cerrata under "Barber Shops" in the city directories. the photo below shows the street number 412.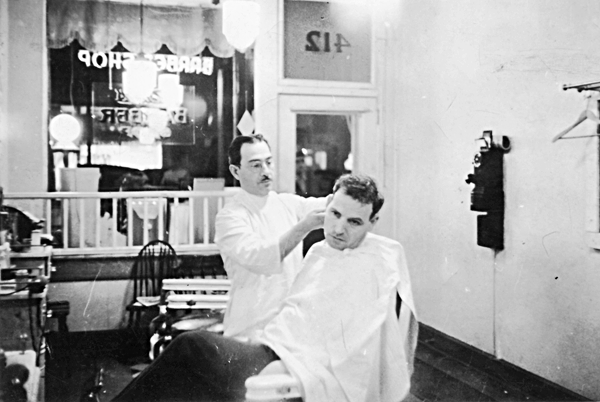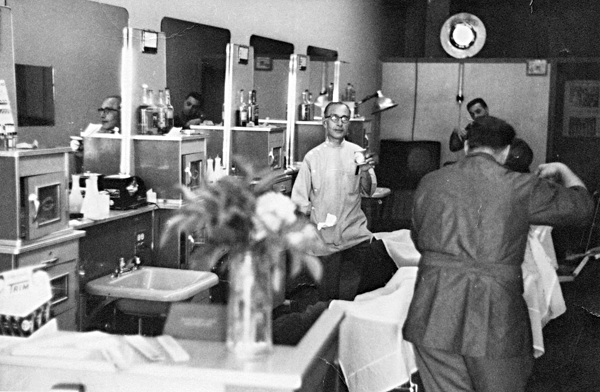 The street address on back of the photo is listed as 84 W. Park Place, which was the Davenport Hotel.
Dom's Barbershop
Dominick DiMuro, 258 Hope Street (between Plymouth Rd. and Pilgrim Walk) 1948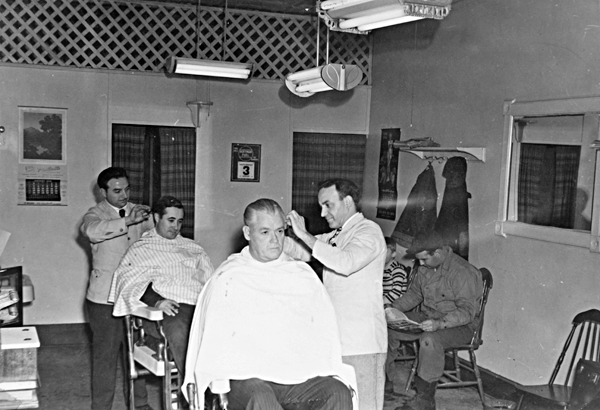 Joe's Barbershop
Joseph Campagna, 275 Shippan Ave., corner Wardwell Street, 1974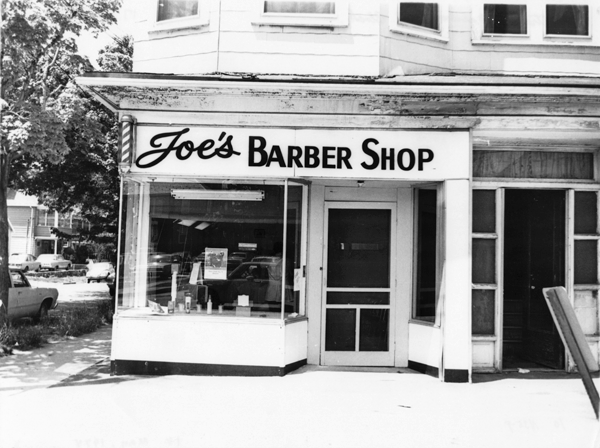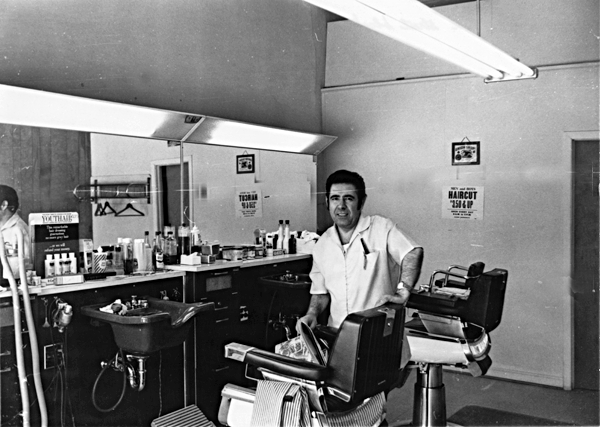 Photos © Stamford Historical Society
Other Photo Archivist Selections of the Month
Photo Collection Information