Photo Archivist's Selection of the Month: November 2006
The DiPreta Family: Seven Sons in WWII
We are between Veterans' Day and Pearl Harbor Day, which has its 65th anniversary next month. So it might be appropriate to remember the sacrifices of that war. We are about to complete the online version of our current exhibit Pride and Patriotism: Stamford's Role in World War II.
While we do not have many war related family images in our photo archive, there is an outstanding one of the DiPreta family, which had seven sons in the war, all overseas! Six of them did survive the war.
The DiPreta Family in 1977.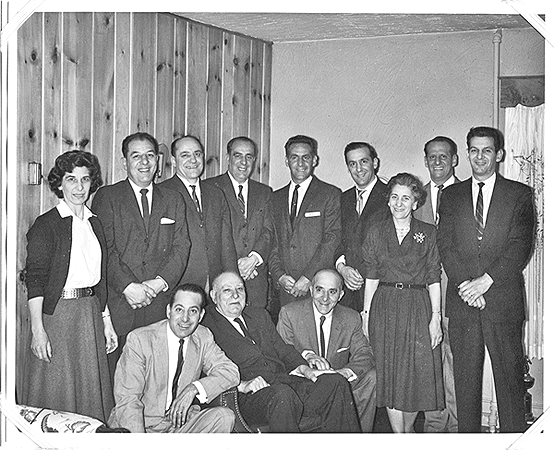 The text on the back of the photo reads:
7 sons in service WWII. There was an article in the Advocate. Father Vincenzo DePreta (1977) – 94 years old.
Photo © Stamford Historical Society
Other Photo Archivist Selections of the Month
Photo Collection Information