Photo Archivist's Selection of the Month: May 2009
Farms in Stamford
Farmers – Boutons and Friends
We have several group photos of farmers and/or farmhands and friends, only names listed and dates given – except that there is a notation that John L. Pustari, Clerk, resided at 140 Washington Ave. per 1924 City Register, and Robert J. Dick, Carpenter, at 178 Washington Ave.

Any reader who can help us out here, please e-mail us.
First, there is the Henry Bouton Farm, High Ridge, c. 1909 (map)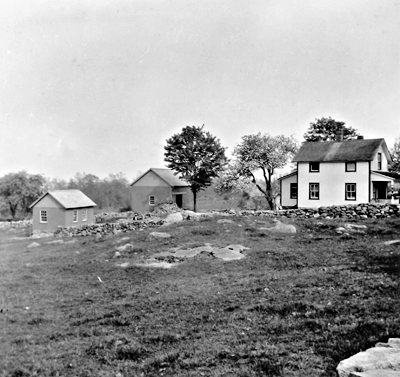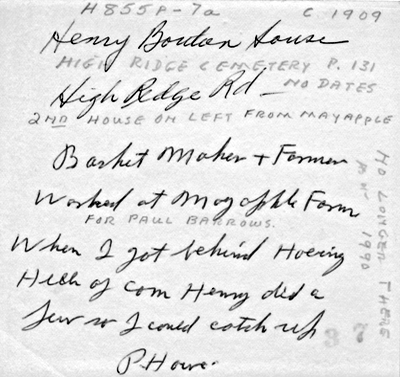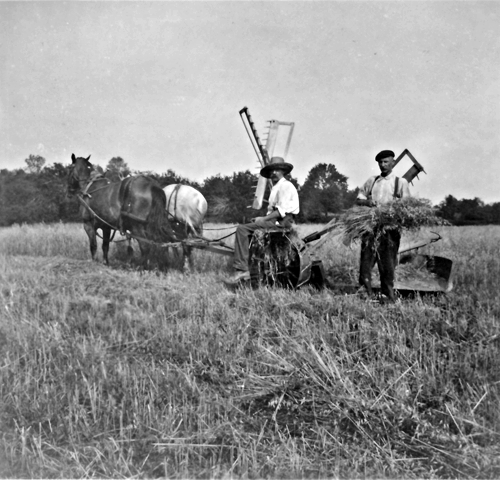 Henry Bouton standing, Albert E. (Al) Avery sitting.
Then we have these: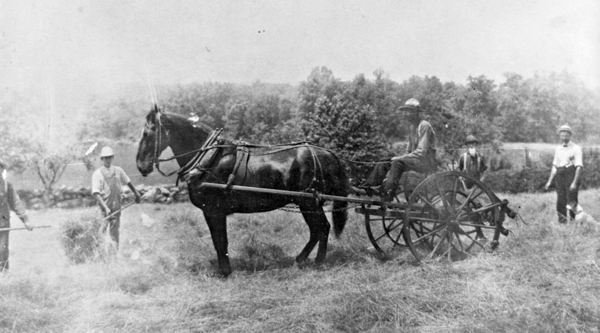 Frank Bouton at right, c. 1916.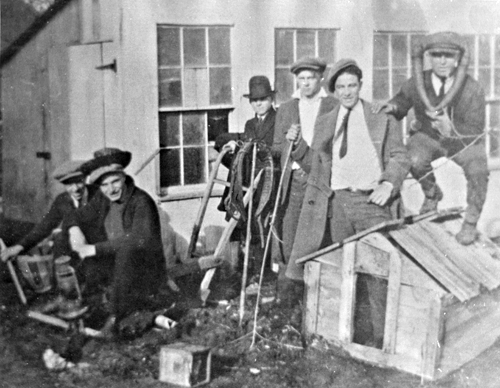 Frank Williams, Walter Hoffman, Fred Stevens, Bob Dick, John Pustari, Aaron Gladstone, 1923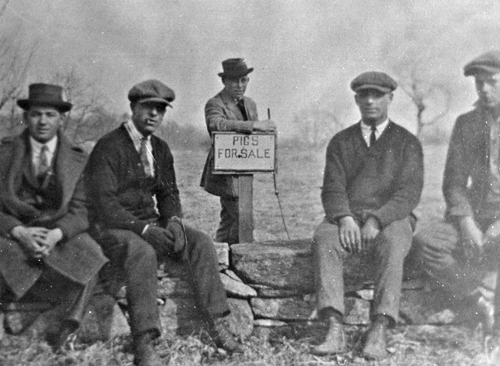 Joe Tamburri, John Pustari, Clarence Bouton, Aaron Gladstone, Bob Dick, 1918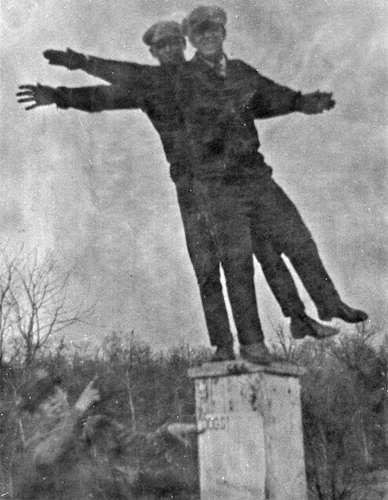 Aaron Gladstone, John Pasturi, Bob Dick, 1918
Photos © Stamford Historical Society
Near downtown
Hope Street
Newfield
North Stamford
Westover/Roxbury
Long Ridge
Unknown Location
Farmers
back to May Photo Selection of the Month
Other Photo Archivist Selections of the Month
Photo Collection Information