Photo Archivist's Selection of the Month: May 2009
Farms in Stamford
North Stamford
Brushwood Farm, Dr. Walter Wood, Woodbine Rd.
The property was at Woodbine, Brushwood, and Laurel roads and later largely disappeared under the Laurel Reservoir (map). An undated note says that "the only remaining buildings are 2 tenant houses at corner of Woodbine and Mather Rd., and cow barn behind them, part of barn being used as horse stable for riding horses. Whole area now called Woodbine Acres, developed by Mr. Bacca." Another note says, "the house on Laurel Rd. was owned by a Mr. Gillespie before Dr. Wood bought a tract of land – over 200 (illegible) – south from Laurel Rd. 1911–12."
prior to 1920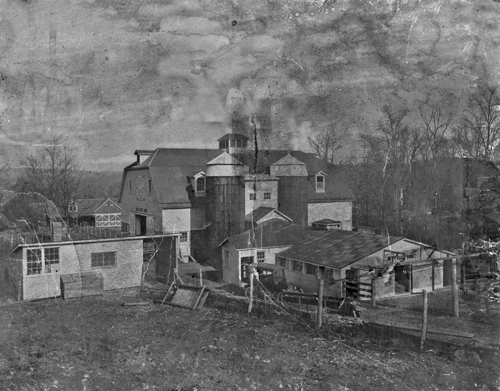 Old buildings at north end of farm. Photo very damaged.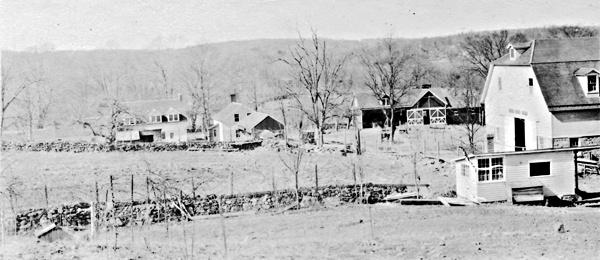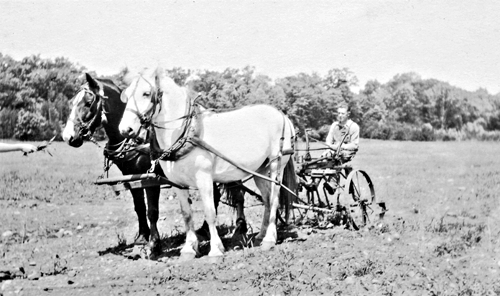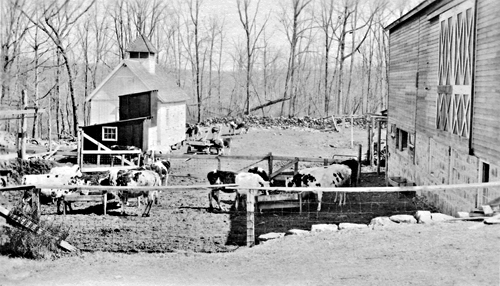 Old barnyard, March 17, 1918, later covered by Laurel Reservoir.
Buildings at the southern end of the property, built early 1920s.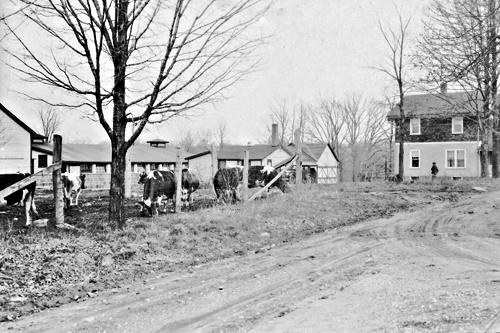 ? about 1925, east of Woodbine Rd. near the north end of Woodbine Acres.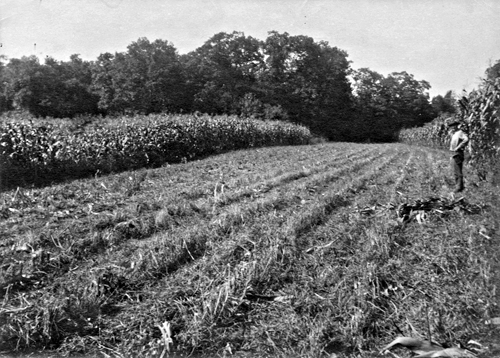 Henry Bouton Farm, High Ridge, c. 1909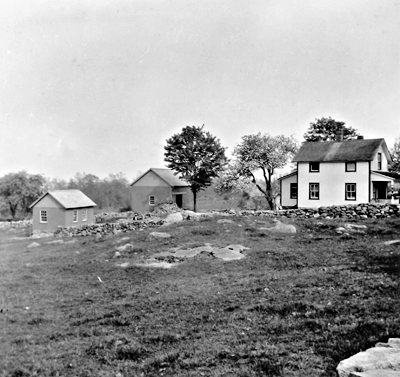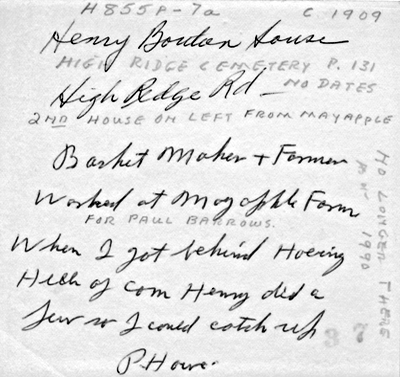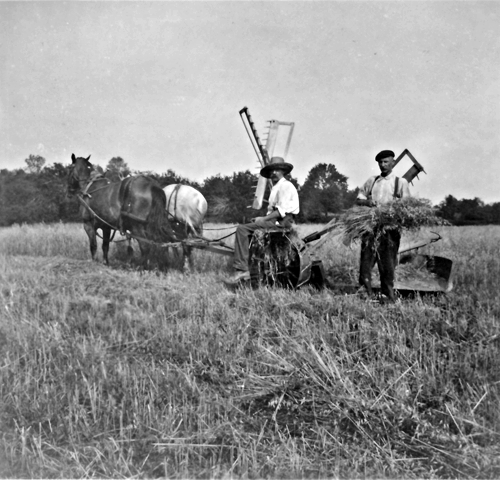 Henry Bouton standing, Albert E. (Al) Avery sitting. more
Unidentified North Stamford Photos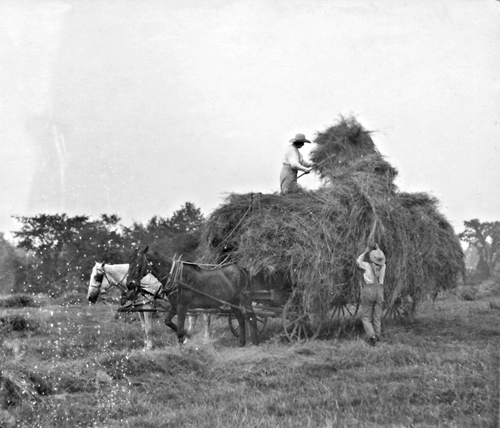 "Dan's Farm, ? Selleck"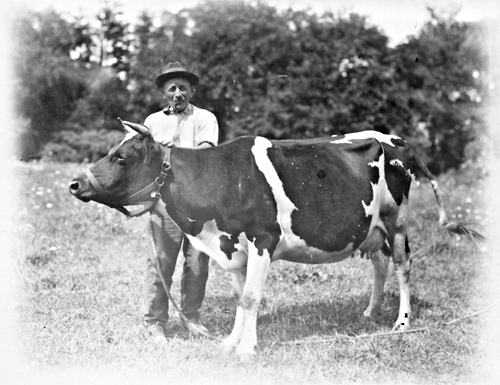 Photos © Stamford Historical Society
Near downtown
Hope Street
Newfield
North Stamford
Westover/Roxbury
Long Ridge
Unknown Location
Farmers
back to May Photo Selection of the Month
Other Photo Archivist Selections of the Month
Photo Collection Information