Photo Archivist's Selection of the Month: January 2009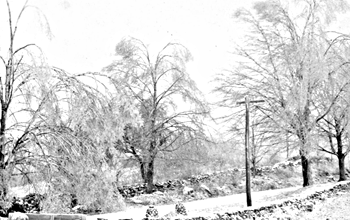 High Ridge in the Snow
In this consistently frigid and somewhat snowy winter, what else to show but snow photos …
Sometime last year we were given scans of photos of the High Ridge/Trinity Pass area as part of the Jones Collection. The donors, Janet Jones Outerbridge and Audrey Jones Dean, grew up near the corner of Trinity Pass and High Ridge Road and later lived in the Jones homestead on High Ridge Road near the New York State border. They were the daughters of Cortland and Helen Jones, and the grand-daughters of Elbert and Abbie Jones, owners the Jones's Store. This general store at the corner of High Ridge and Trinity Pass was built in 1860/61 by Smith Jones, and the business was sold to Elbert Jones in 1890. He bought the store property in 1904. Elbert celebrated 50 years of being in business in 1940.
On the CD, there were a number of snow photos from various snow storms, some with dates, most without. The biggest storm within the time frame was the Blizzard of December 26, 1947 – sometimes compared to the Blizzard of 1888. This is what it looked like downtown in 1947.
If readers have photos of major storms such as 1947, we would be pleased to add scans of their photos to our collection. history@stamfordhistory.org
Our thanks to Margaret Bowen for helping identifying locations. A Map for orientation.
So without further ado, here goes: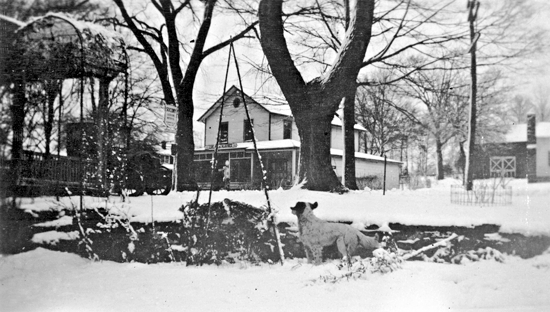 Elbert Jones' Store, 3061 High Ridge Road, at the corner of Trinity Road. Revere's house on the right.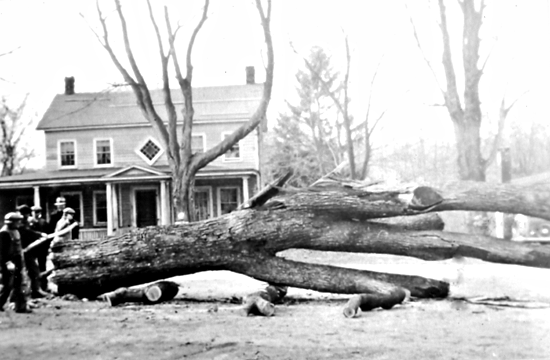 Across the street, a tree came down. "Elbert Jones 4th from the left."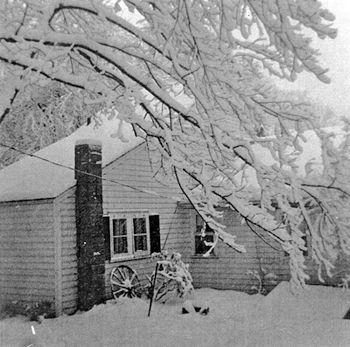 Revere's house, south of the store, 1967.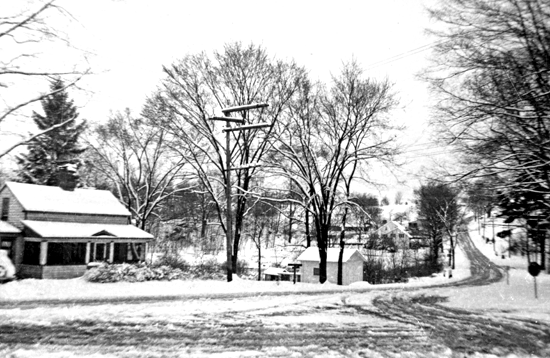 Rollo Waters' house, across from the store on High Ridge Road. The turn-off in front is Trinity Pass.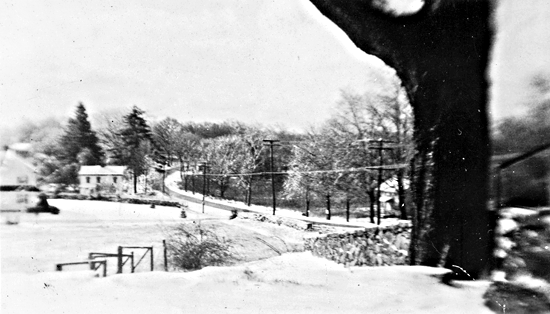 Looking down High Ridge Road from Elbert Jones' house - the first house is Cortland Jones'.
Another view of the house– and another storm – below: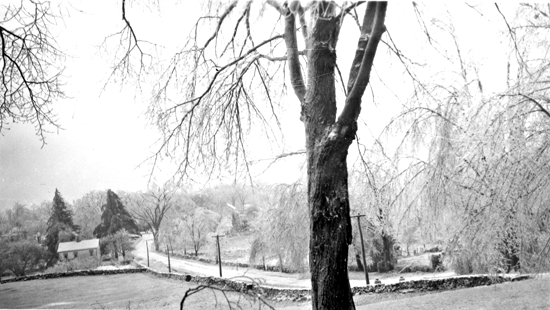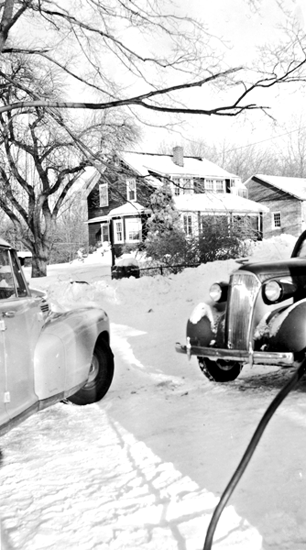 The "brown" house, 10 Trinity Pass.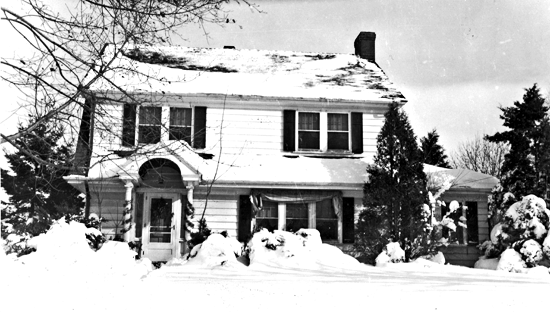 Cortland, Helen, Audrey, and Janet Jones' home, 3137 High Ridge Road, December 28, 1947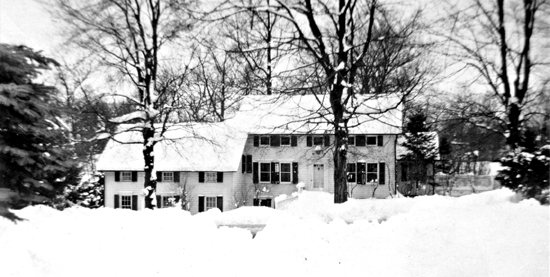 Jack & Louise Wilchers' House, High Ridge Road. A section of the house used to be the the old "Poor House."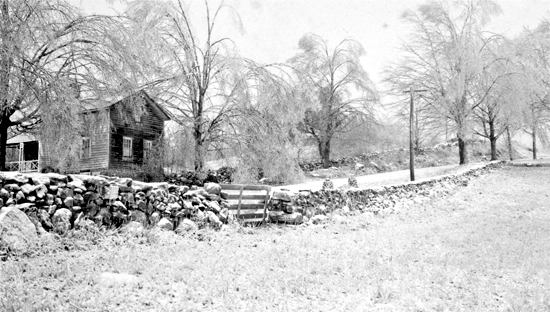 Jack & Louise Wilchers' guest cottage. On High Ridge Road towards New York State from Trinity Pass.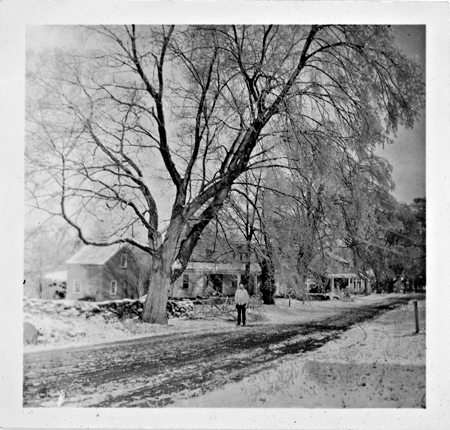 Turentine's house, to the right Emma Weed's house (later John Lawson's).
Across from Jones Store.
Streets scenes without identifications
Family photos
Jones Store 1954
Photos Courtesy and © Janet Jones Outerbridge and Audrey Jones Dean
---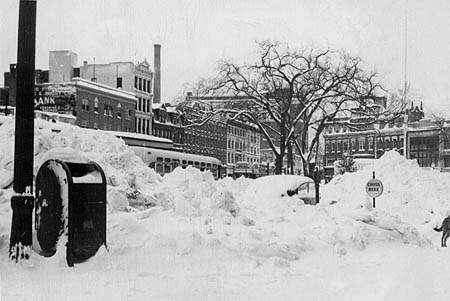 The Blizzard of 1947, downtown Stamford
Photo © Stamford Historical Society
Other Photo Archivist Selections of the Month
Photo Collection Information