Photo Archivist's Selection of the Month: February 2005
Presidents, Past Presidents, Would-be Presidents in Stamford
In Honor of Presidents' Day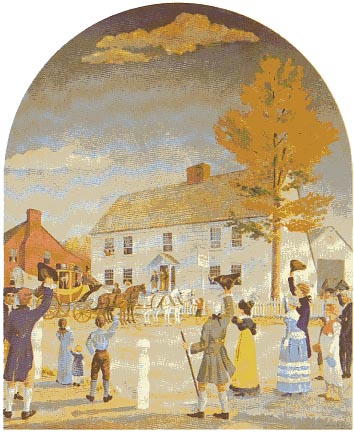 President Washington stayed at Webb Tavern in October 1789.
From our pages Murals: Stamford scenes from yesteryear.
1892: Grover Cleveland
At the Luther Street Fire Station. Grover Cleveland stands next to Chief George Bowman and Edward J. Tupper (in Derby hat).

| | |
| --- | --- |
| | |
1917: Theodore Roosevelt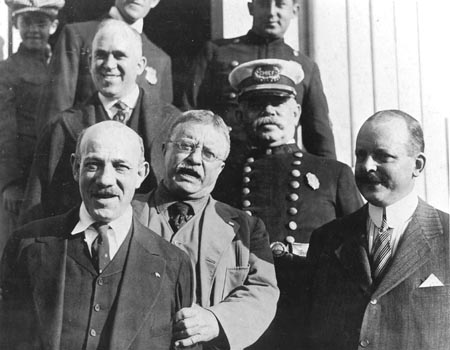 Teddy Roosevelt visits a health farm on High Ridge Road to reduce his waistline.
To his left is Chief William Brennan in full dress uniform.
1936: Alf Landon

1940: Wendell Wilkie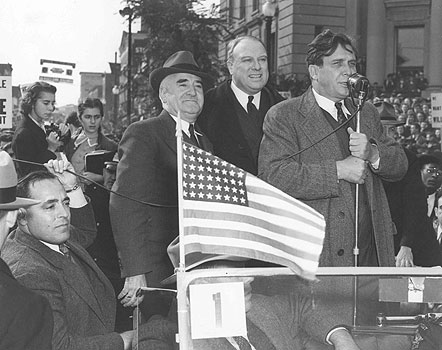 In Front of the Town Hall.
Left to right: Phil Maffai, Mayor Charles E. Moore, Wendell Wilkie.
President and Mrs. Nixon, October 12, 1970
Richard M. Nixon formally dedicated the newly completed building of the Italian Center on Newfield Avenue.

| | |
| --- | --- |
| | |
The Presidents | The White House
Inaugural Addresses of the Presidents of the United States
Presidents of the United States and the US Presidency
Ladybird Johnson Opens Kiwanis Park, May 16, 1968
Other Photo Archivist Selections of the Month
Photo Collection Information
Photos © Stamford Historical Society