The Stamford Historical Society Presents
Pride and Patriotism: Stamford's Role in World War II
Online Edition
The Interviews
Leonard Cohn
After participating in ROTC, Cohn joined the 1st Infantry, the "Big Red One," as a Lieutenant. He participated in the North African campaign, fighting at Oran and at the Battle of Cassarine Pass. He was also involved in the invasion of Sicily. He served in a combat engineering unit blowing up enemy defenses. Following the taking of Sicily, Cohn was rotated back to the States, where he spent the remainder of the war on the staff on an engineering school.
I was born in Stamford and went to Stamford Public Schools. I graduated from Stamford High School in 1933. After high school I went to Yale…at Yale I took ROTC in addition to courses…one reason why, I learned to ride horseback in high school and at Yale the ROTC had stables of horses, because in the 30s all officers had to ride horses…motorized units were still not fully into army…In WWI there were still horse drawn vehicles and cannon and officers on horseback were standard. The ability to ride horses was attractive…
I graduated college in 1937. I was only 20 years old and they didn't give commissions to anyone under 21…all ROTC grads received commissions as 2nd Lieutenants, but not under 21…so after I reached age 21, the Army pursued me and I decided to sign up for my commission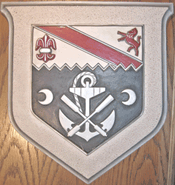 My major reason for that was what Hitler was doing in Europe in 1938 – Anschluss …I felt it was the right thing to do, to join army. In Spring 1941 I received a letter ordering me to report for active duty on April 4, with the 1st Iinfantry Division, the Big Red One – famous combat unit in the Army with an illustrious history. I reported there and joined a unit of the 1st division known as the 1st Engineer Ccombat Battalion. I was a tenderfoot. Like all the young 2nd Lieutenants, still I had a close friend on the same set of orders and we reported together.
We underwent training at Ft. Devins, Massachusetts, which included some amphibious training on Cape Cod. It was very primitive. Then we boarded ships, the whole division, and had amphibious maneuvers off the coast of North Carolina, made landings, etc.
We later moved south to Ft. Benning, Georgia, for more training. Then we went to Camp Blending, Florida, for even more training…after Pearl Harbor Day. The rumor was the division was going to take Martinique from the Vichy French, they were just rumors.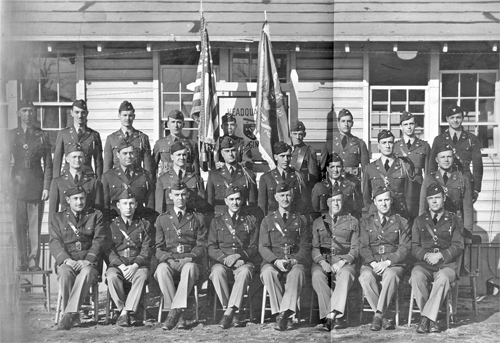 We then transferred from Camp Blanding, Florida to Indiantown Gap, Pennsylvania, where we prepared to travel overseas. In August 1942 the whole division, 16,000 men, boarded the Queen Mary…subs were sinking ships and convoys…The Queen Mary was very fast 32 knots and did not travel in convoy, it had no protection except speed. We zig zagged to Scotland, the Firth of the Clyde and landed in Scotland…It took 6 days. At Grenach we boarded trains through Glasgow to the south of England to a British Army base called Tidworth Village in southern England.
In August of 1942 the base was dreary, run down…we trained there, then boarded ships to Scotland for a landing exercise, then moved down in convoy south along the coast of Spain through Gibraltar and into the Mediterranean and landed at Oran, North Africa, In Algeria we made an invasion landing. We fought the French for 3 to 4 days, it was really bloody fighting. One of the officers, an outstanding one, was chosen from the unit to be aide-de-camp to assist the commanding general of 1st division whose name was Teddy Roosevelt Jr. This young Lieutenant was cut down attacking an enemy machine gun nest.
We went into bivouac near Oran and we were there for several months. We landed on November 8, 1942. Then we moved from Oran by motorized vehicles, the whole division did, 600 miles east into Tunisia where the Germans had occupied the area. We got into Tunisia, the first major battle at Cassarine Pass. The division was beat up badly by the Germans. Finally the Germans were driven off. It was a long hard struggle against the Germans. At the beginning there was little air support, but finally the US Airforce took control of the skies and we advanced against the Germans. We finally defeated the Germans in Tunisia with a number of other divisions and the British too.
The Germans were soon thrown out of Africa. My unit went back west to Algiers 400 to500 miles west on the Mediterranean. We trained there for 6 to 8 weeks, then boarded ships at Algiers, crossed the Mediterranean and on July 10 invaded Sicily. It was a tough struggle, six weeks against primarily German forces…
We supported the infantry and ultimately won out in Sicily and the Germans were eliminated from Sicily. We bivouacked on the south coast of Sicily and replenished our supplies. There was also more training and we got replacements. Other US forces landed at Salerno…
At that point a number of men of the 1st division were sent back to the US. There was a policy of rotation, they would rotate some back to the US for further training. We traveled by train to Algiers near Casablanca then boarded ships and came back to New York harbor. After a leave, I was assigned to take courses at an engineering school. I was a captain at that point. I was assigned to a field officers' course ( with majors, Lt. colonels, etc.) I did well and as a result was assigned to the staff of the engineers' school. I was on the staff of the school assigned to the publication division. I prepared army manuals for the corps of engineers and technical materials. By this time in 1944, the 1st division and others had invaded Normandy…the 1st engineers landed on Omaha Beach.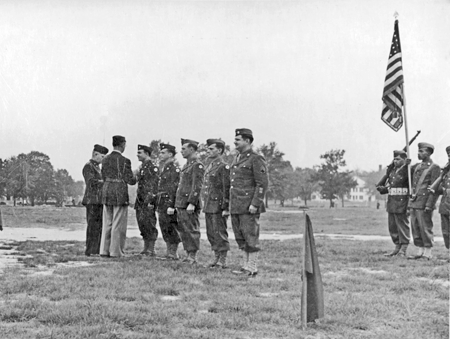 I was not there….their first drive clear mines and obstacles for beach as infantry scrambled to establish a beachhead. I spent the rest of the war at the Engineer school, while there I was awarded a Bronze Star for Africa and the Sicily campaigns. I was promoted to Major in the summer of 1944 and I was positive that I would be transferred to the Pacific, but the atomic bombs ended war, so there was no transfer. I was discharged from the Army in October 1945. I decided to remain in the reserve…I was active in the reserves and was promoted to Lt Colonel, and at age 65 retired in reserve.
When we were overseas I had many letters – Vmails…You would write a letter, it was microfilmed, reprinted and mailed out as letter to recipient.
In October of '43 I shipped home from Sicily.
Communication is so important to morale!
When in combat in Tunisia, at one point we were advancing and had to cross a wadi, really it was more of a stream except most of the time it is dry…but when it did rain…it rained hard and the wadi became a torrent. We had to cross this wadi when it was a torrent…I was in a jeep with a driver and my sleeping bag was in the back with all my other possessions and we were crossing with the water rushing through and we were able to get across a couple 100 ft wide and then the water came up, came inside the Jeep, but the motor didn't stall out, I found on the other side that my camera was soaked with other possessions and full of desert sand…I decided to send it back to the manufacturer. From Africa I wrote a letter, hoping that it would make them go all out to take care of it… I got back, they had repaired it, and published my letter in the company paper and the camera did finally get back to me.
Officers censored enlisted mens' mail. With officers mail.we had to sign and use discretion…
We often had close calls with mines.
Once, driving it turned out we had hit a mine field…The Colonel got cautiously out of the the command car and guided the driver through same tracks we came in on…backed out safely.
We used Bangalore torpedoes to destroy beach fortifications…they were rods of explosive filled pipes…we pushed them forward under the barbed wire entanglement with engineers, we would take cover, then explode it and blow the wires apart. We also detonated mines. We used mine detectors, we used explosives to blow up obstacles. We were always ahead of the infantry in order to move forward.
I was on battalion staff but didn't do that kind of of work.
There were 3 engineer companies, A, B, C, and the headquarters company and each of three companies was assigned one platoon that would work with the infantry, the other two platoons in reserve or building bridges. The infantry engineering platoons were the lead forces.
Images Courtesy Leonard Cohn

Introduction
Veterans
Battles
Stamford Service Rolls
Homefront
Exhibit Photos
Opening Day