The Stamford Historical Society Presents
Pride and Patriotism: Stamford's Role in World War II
Online Edition
Photos from the Society's Archives
| | | |
| --- | --- | --- |
| | | |
| Nick Amalfitano, killed in action at Anzio | Cousins Vincent Cerretta & Vincent Cerretta | Sam Stockwell |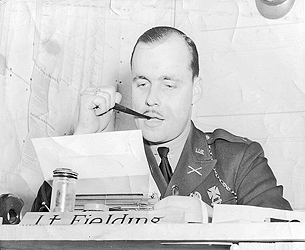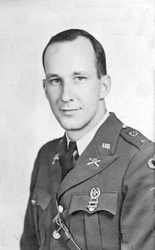 Temple Fielding — George (Dodge) Fielding III (lots of photos)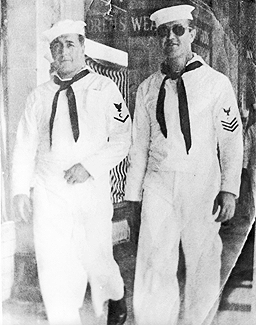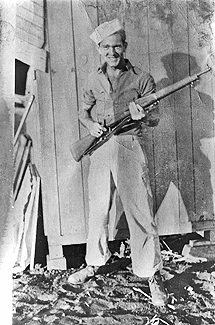 Left: Carl Lobozza 1920-1981 (on right). Ship's cook First Class, U.S. Coast Guard.
Right: James Lobozza, son of Carl Lobozza, the former Society volunteer (in Carl's handwriting)
Note: we are not sure what the relationship between the two Carls is, information is greatly appreciated.
Please call (203) 329-1183 or e-mail us.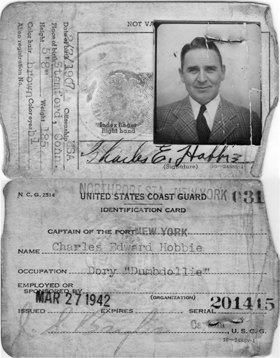 Charles Hobbie (see also Ferries of Yesteryear)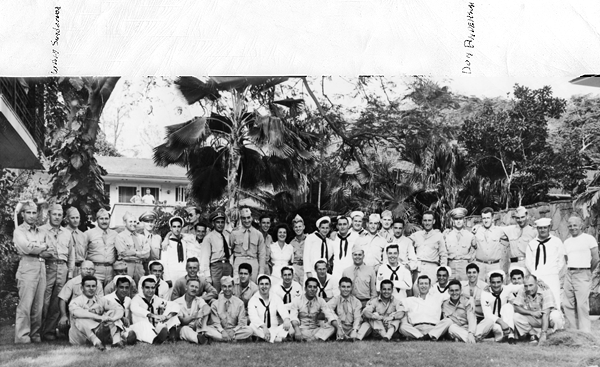 July 4th, 1945 on Waikiki. Third Annual Connecticut Day.
cut-outs at right: Waly Sunderson (?spelling), Don Anderson
Donor: Don Anderson

Savanna Section, the Ordnance School, Classrooms. 6 June 1944, Savanna, Illinois.
Signatures of Stamford soldiers below from back of photo.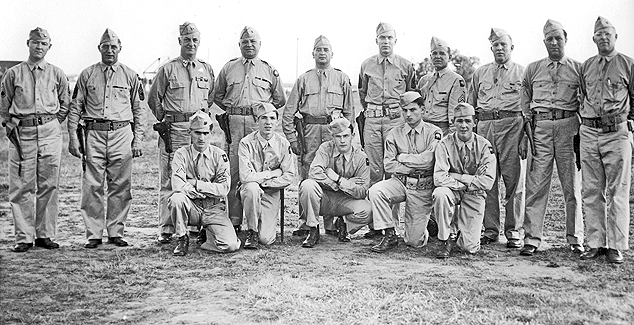 Connecticut State Guard, Niantic 1945
Photos © Stamford Historical Society

Introduction
Veterans
Battles
Stamford Service Rolls
Homefront
Exhibit Photos
Opening Day