The Stamford Historical Society Presents
Portrait of a Family: Stamford through the Legacy of the Davenports
A Map of the Road in Stamford, Surveyed November 28th 1823
by Solomon Clason [1766-1848], County Surveyor
This map depicts the center of downtown Stamford less than a year before General Lafayette's visit here in 1824, as part of his triumphant tour of America. Since the few buildings that survived into the age of photography are accurately delineated, it is reasonable to assume that the others are equally correct.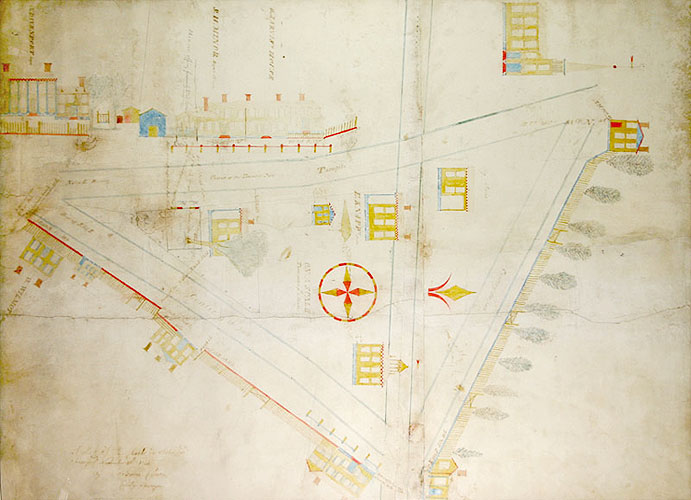 Gift of Mr. & Mrs. Bennett B. Kirk, Jr.
Also on display in the exhibit:
A Map of the Village of Stamford 1837, Executed by Wm. H. Holly
The home of Theodore Davenport (1792-1884) is delineated.
William Henry Holly (1798-1867) served Stamford as editor and publisher of the Stamford Advocate, county surveyor, appraiser and proprietor of a lending library. In addition, he held other situations as auctioneer, Town Clerk, communal orator at festive occasions, member of the State Commission on the boundary dispute between New York and Connecticut, bookseller and Judge of Probate.
Gift of Mr. & Mrs. Rockwell Gardiner